Robotics
R1 Chassis
2016-01-23 09:29
While these days it is very easy to build your own robot chassis, I'm not an RC amateur.
And for A Fistful of Dollars you can buy simple chassis everywhere, that should be good enough for a first try.
I went for a chassis made by Arexx Engineering, that is pretty much a prototype board with wheels.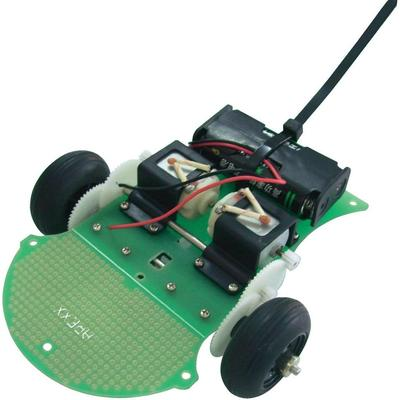 What you get is pretty much is what you see (Batteries not included :), only mine has 6V motors and a 4 batteries case. Also I got an extension prototype board with 3 spacers that fits on top of the front part.